Visual Arts - drawing - painting - photography - printmaking - textile arts - sculptures ...
ANNANDALE GALLERIES - represents the Aboriginal communities of Maningrida and Yirrkala in North East Arnhemland, and have regular exhibitions of barks and various freestanding sculpture. The gallery also specializes in European modern masters such as Matisse, Miro and Chagall.
ART GALLERY OF NEW SOUTH WALES - The leading museum of art in New South Wales and Sydney, and one of Australia's foremost cultural institutions. It holds significant collections of Australian, European and Asian art, and presents nearly forty exhibitions annually.
Artloft is a fine art sales and consultancy service and sells a range of quality artworks by such artists as Arthur Boyd, Sidney Nolan, Tim Maguire, John Olsen and Tim Storrier.
Art Moment Gallery - situated in the heart of Bondi Beach the hub of Sydney's creative talent be it in art, music or fashion.
a r t s p a c e - 43 - 51 Cowper Wharf Road - Woolloomooloo NSW 2011 Australia
BLANK SPACE - contemporary art space - 374 Crown Street - Surry Hills 2010
Brenda May Gallery - maintains its committment to supporting Australian artists by hosting a broad range of solo and thematic exhibitions throughout the year.
Coo-ee Aboriginal Art Gallery on Oxford Street Paddington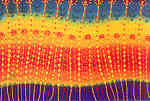 Specializes in modern art, exhibiting colourful, optimistic and spiritually uplifting contemporary pieces...
HILL END is one of the core sites in our national psyche. Its rise and fall as a gold rush town in the 1870s is legend...We will be forever richer through the efforts of a few die-hard locals that fought for it's survival as a genuine historic site in the 1960s.
TIM OLSEN GALLERY - Sydney Australia - With a definite focus on the work of Australian artists, we do also represent overseas-based artists and have initiated exhibitions overseas, thus promoting a dialogue between Australia art and our international contemporaries.
Liverpool Street Galleryexhibits the best of Australian contemporary art alongside select solo exhibitions of renowned international artists.
Raglan Gallery - Promoting Australian artists both locally and internationally showing, paintings, art glass, ceramics and designer jewellery.
SOHO ART GALLERY - Sydney Australia - SOHO galleries is a exciting commercial gallery, established in Sydney in March '95, to provide young to mid-career Australian and New Zeland artists with the space and exposure to place artworks in today's contemporary corporate and domestic environments.
Worldwide Art Gallery Guide and Directory | Online Art Galleries | Gold Coast Gallery Giselle
More Online Art Listings:
Art Resources Directory | Art Therapy Directory | Artist Directory | Artist Open Studios |