Art and Craft Studio Canungra
Giselle's Art Classes and explorative 'Preparation Classes' for Art and Craft.
The ideal classes for beginners ...
Experimenting with the basics in drawing, acrylic and it's mediums, and learning age old techniques to help you to create your art or craft project.
Colouring "in" techniques are also demonstrated and could be your first step to learn drawing, to become an artist.
All of Giselle's art classes are based on individual teaching.
You can start at anytime and proceed at your own speed, and you can change mediums at anytime... or let Giselle help you with your Art Project.
Giselle's art classes are ideal for becoming a creative hand crafter, as well as a pathway to become a fully accomplished artist.
Art & Craft Prep Classes:
3 1/2 hour lessons - only $30
Classes are on Tuesdays & Wednesdays from 9.30am to 1.00pm
Air conditioned Artist Studio - 5 acres of Beautiful Landscape Gardens

Enjoy a cup of freshly brewed coffee or tea at our most enjoyable rest break.
Studio Location:
Giselle's Classes are for everyone ....
The sky is the limit, the artist in you is just around the corner ...

Book your Class" Now

...
Contact Giselle by e-mail or call 0407 630 776
---
What is Art and Craft?

The Arts and Crafts movement started as an international movement in the decorative and fine arts that began in Britain, Europe and North America between 1880 and 1920. It also coincided with the Art Nouveau movement, a beautiful art form and a technique where drawing skills are essential.
It stood for traditional craftsmanship using simple forms, and often used medieval, romantic, or folk styles of decoration.
Its influence continued among craft makers, artists and designers, to the present day, and with the abundance of new material, mediums and techniques is more in vogue than ever.
The Arts and Craft Movement as such, is a style of Art, of a specific time period. It influenced architecture, domestic design and the decorative art, and is often recognised by its medieval style of decoration, it advocates traditional craftsmanship.
The Art Deco movement followed the decorative arts and architecture that originated with Arts & Craft and Art Nouveau and developed into another major style in western Europe and the United States during the 1930s.
Giselle's Art and Craft 'prep' classes are building on that concept and tutor on the fine art of drawing, acrylic collage and more.
Be it for art or craft, drawing skills are one of the best skills to have, and one of the best art forms to start with, and also very economical.
---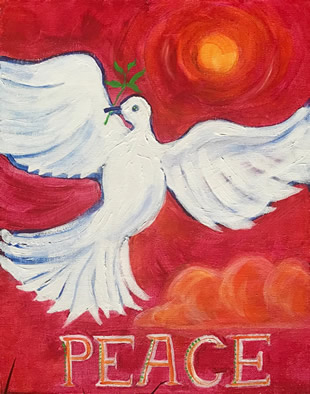 Copyright © Giselle Luske


Copyright © Giselle Luske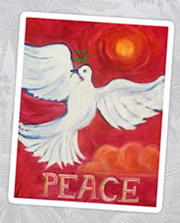 Copyright © Giselle Luske