Join Giselle's Creative Art Classes ...
Creative individual styled art classes, a great opportunity to join an art class, free of the obligations of booking for an extended art course or time.
Are you holidaying on the Gold Coast? Just wanting to try if drawing or painting is for you?
Suited for all, beginners to advanced.
Book in for a single class, or for your preferred number of classes.

(subject to availability - try to book in a few days in advance, just to make sure :-)
Extra Long Classes:
3 1/2 hour art sessions - only $30

You pay only for each class, no need to enrol for a set time, or paying up front.
(Art material can be provided for a small cost, or bring your own)
Available Classes: Tuesdays & Wednesdays - 9.30am to 1.00pm
Giselle teaches all levels, and all styles, from realism to abstract.
No previous drawing or painting experiences needed... BEGINNERS ARE WELCOME!
For the experienced Artist: come for re-stimulation, or simply come to paint and get some positive feedback.

Mediums: Pencil, Graphite, Watercolour, Gouache, Acrylic, Ink, Watercolour & Pastel Pencils.


Enjoy a cup of freshly brewed coffee or tea at our most enjoyable rest break.

Call Giselle: 0407 630 776 ... or E-mail

For more info about Giselle art Classes, click Art Classes

.... great opportunity for holiday makers ... put some art adventure into your holiday schedule .....

4km from Canungra township. Coming from Canungra or the Gold Coast, 2 km down Beechmont Road you will see a large Road sign; the Art Studio driveway is virtually opposite that sign.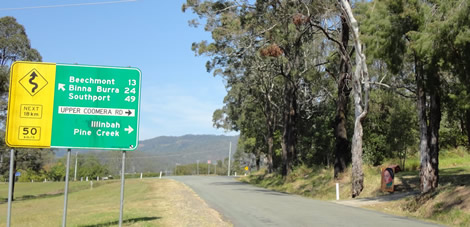 Driveway to the Right
3155 Beechmont Road
... only 120 metres to go to the top
Plenty of Parking


Book an Art Class Now
Call Giselle: 0407 630 776 ... or E-mail