Original Works of Art - Painting by Giselle
Title: Acupuncture Energy- Acrylic Painting on Canvas
Painting for sale - Contact Giselle
---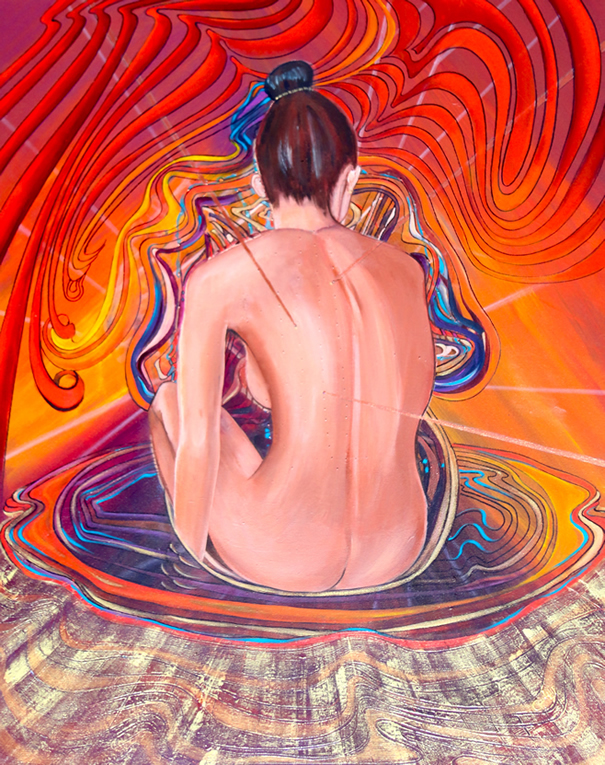 ---
Poetry - Acupuncture - Contemplation

.. sharp as a needle...
Shivering with apprehension,
how bad can it be,
laying down, who are you to tell me ...
is it science - is it real - does it help ...
how will I ever know - if I don't trust ...
trust the helping hand holding a sharp object ..
why not... it's only a tiny needle ...
is it as abstract as the painting... or is it science after all ..

needle points which have been mapped out over two thousand years ago ...
can time be that wrong ... can people ?
No .. it must work ... after all ...

Science is Black and White
Life is in Colour
and a painting never lies ....
Qi flows .. hopefully forever ...
Restore harmonic equality now ..
by Kahelu - Copyright © Giselle Luske
For more poetry ... visit the Poetry directory
Learn to paint - Book an Art Class