Original Work of Art - Painting by Giselle - Acrylic
Title: Portrait of Bjorg - canvas - 46cm x 61cm
$980.00 - to buy the original - please contact
---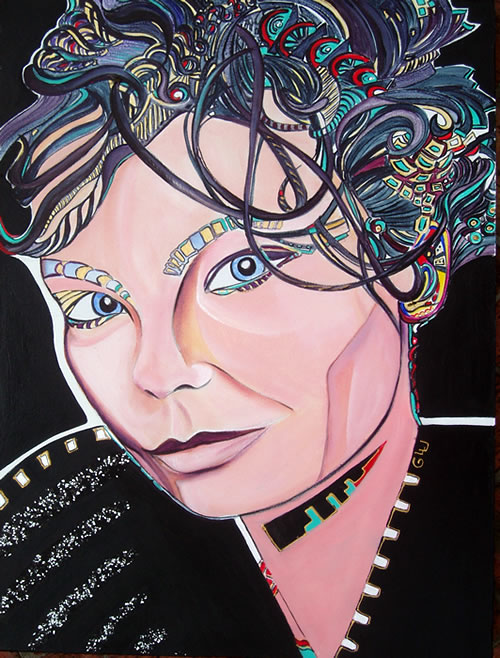 Björk (born 21 November 1965) an Icelandic singer-songwriter, composer, actress and music producer.

She is undoubtedly best known for her expressive soprano vocal range, and a diverse if not eccentric musical style.

Music style influences come many different genres, including pop, alternative rock, jazz, ambient, electronic, classical, folk just to name a few...

For her performance in Dancer in the Dark, Björk won the Best Actress Award at the 2000 Cannes Film Festival.
---
Learn to paint - Book an Art Class
---