Art Collaboration & Art Projects
Mandala Art Project:
1 Art Studio wall will be transformed into a canvas, which will be painted with Gouache by all of Giselle's Art Class / Group participating artists.
Every artists in one class session will have about 10 to 15 min. to start or continue to paint . The only guide is a large circle, within an even larger rectangle, and a small circle in the middle of the large circle. The project may take a few weeks to complete.
Images will show up on this page from time to time to monitor the process of the project.
What is a Mandala?
Mandala (Sanskrit: मण्डल, lit, circle) is a symbol in Indian religions, representing the universe.
*( However, be free to create your own universe :-)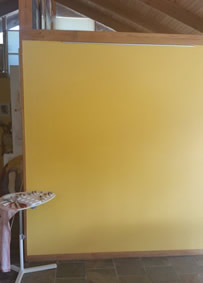 In general language use, mandala has become a term for any kind of geometric pattern that represents the cosmos metaphysically or symbolically.
The basic form of most mandalas is a square containing a circle with a centre point.
In various spiritual traditions, mandalas may be employed for focusing attention of practitioners and adepts, as a spiritual guidance tool, for establishing a sacred space, and as an aid to meditation and trance induction.
In Giselle's Art Classes, we simply use it as a guide for creating a work of art with possible multiply meanings and metaphors.
1.of March 2016 ... lets start with a blank canvas - wall.
1. image of the art studio wall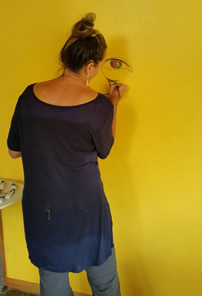 2. image of the art studio wall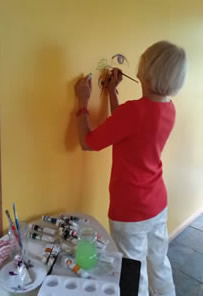 ---
Mandala Project Video
---
Mandala Project Images: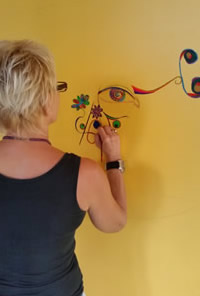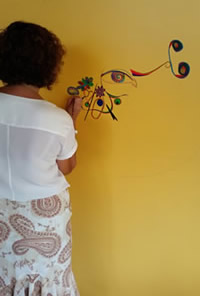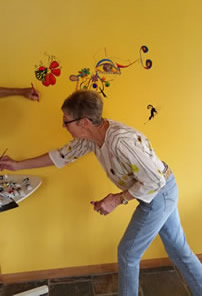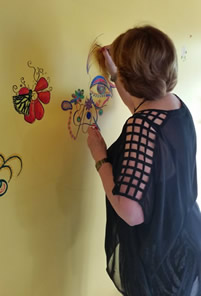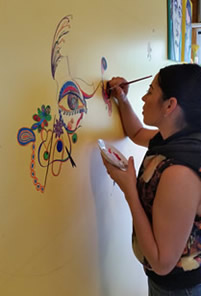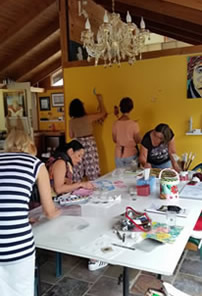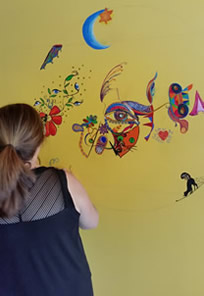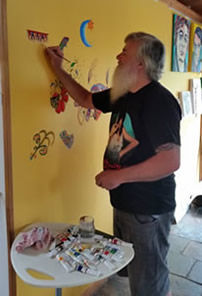 ---

Mandala Wall taking on shape ..
---
Close to completion .. Mandala Art Wall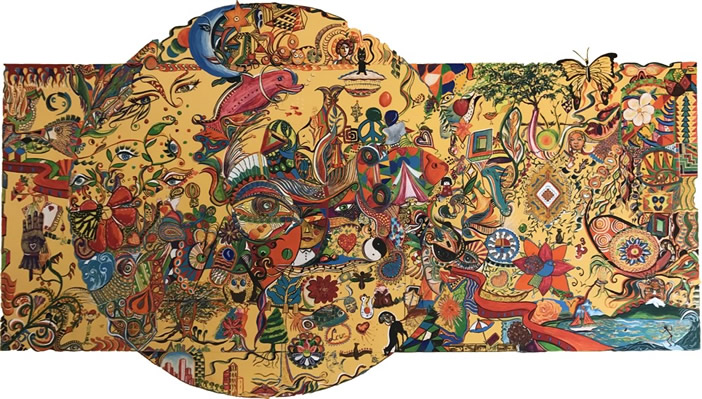 Call .. Giselle: 0407 630 776 ... or E-mail to join her art classes ...