Original Works of Art - Painting by Giselle - Acrylic
Title: The RainbowTribe - Acrylic Painting on Canvas 90cm x 120cm
Painting is featured inside Giselle's Coffee Table Book - Blended For Intensive Flavour
---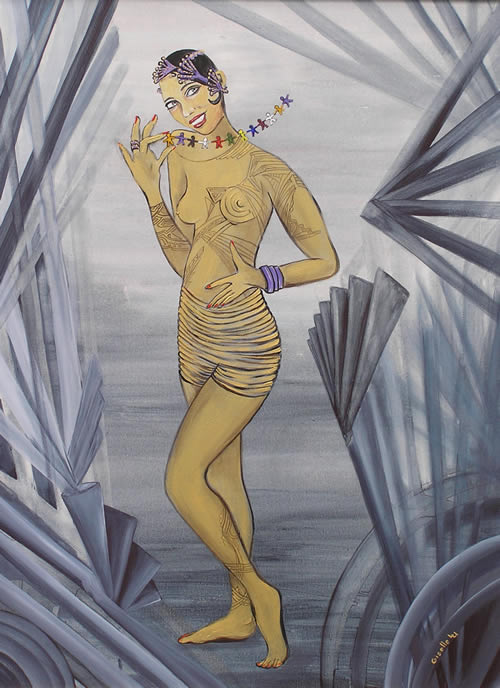 ---
About Josephine Baker
Freda Josephine Baker was born in St. Louis, Missouri, America, June 3, 1906 and died in France, April 12, 1975).
She become famous as a dancer, singer, and actress as the "Black Pearl," "Bronze Venus" and even the "Creole Goddess". She had an extraordinary life and was very dedicated to civil rights activism. We suggest to read more about her > Josephine Baker
More: Giselle's "Coffee Table Book" > Blended For Intensive Flavour - to read the poem; "The Rainbow Tribe" about Josephine and view her painting.

---
Learn to paint - Book an Art Class
---