Dave Carney - Artist - Acrylic - Art Page
July 28

by Dave Carney
July 28
July 28 is one I recently completed for some local friends of mine - Kerry and Shelley.
They asked me to do something incorporating their vehicles and this is the result.
I was a bit cheeky doing a bit of a parody of the "Nighthawks" picture by Hopper, but it seemed to fit in well!
click to go back to my art - page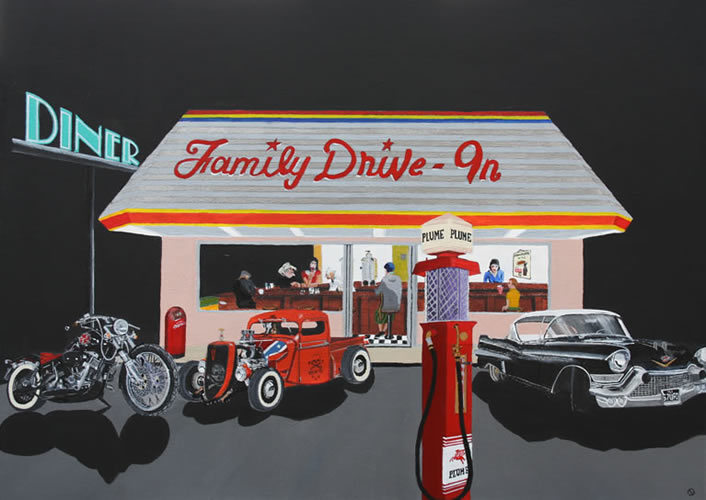 To join Giselle's Art Classes - Gold Coast Hinterland - Qld - please go here