Art Holidays - Art Travel - Art Tours

Painting Holidays around Australia with Lynne Maharey as your escort and Tour Operator, and Giselle Luske as your Tutor

Beginners & advanced painters welcome... non-painters & partners are also very welcome.

Limited Places available.

The next available Art Tour will be early 2007 to Tasmania -

For more details please e-mail



Tasmania Tour
BE INSPIRED BY THE BEAUTY OF TASMANIA
PAINT THAT MASTERPIECE YOU HAVE ALWAYS WANTED
HISTORIC TASMANIA
NON-PAINTERS ARE MOST WELCOME
Examples of views and sketches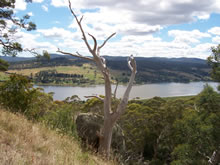 There would be countless examples of how different artist would draw or paint this scene.

These 2 sketches below are just an example of how and what a scene could provoke in you...
Skill at this moment does not matter - even a novice with some instruction will be able to capture the essence of what the scene is all about.
click pics to enlarge
Enquires welcome